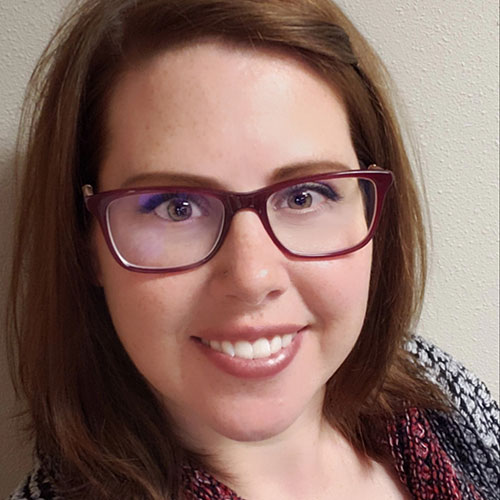 Jessi Westerhold is the STOP School Violence Grant Program Manager with Montana's Office of Public Instruction. Her position started late 2018 after OPI received funding from the Department of Justice to provide targeted interventions to schools meant to prevent, protect against, mitigate, respond to, and recover from emergency situations. Jessi collaborates with various stakeholders to provide schools with evidence-based strategies and programs to improve safety and security for students, educators, and all other individuals within Montana schools.
Jessi was born and raised in the Big Sky State and although she has lived in a few different communities, she has always called Montana home. She now raises her two children in the Montana public-school system and could not be more passionate about the work she is doing to improve safety in local schools.
"Schools are meant to be a safe place for children. We know safety is necessary to support the academic success and wellbeing of each student. Yet, there is no one-size-fits-all model for addressing school safety issues and there are no easy answers. Schools need our help. We all play a role supporting schools as they provide students an opportunity to learn and grow in a safe, healthy environment. Please join us in Butte August 20-21, 2019 as we discuss safety within Montana schools at the first Safe Schools Summit hosted by the Jeremy Bullock Foundation."
-Jessi Westerhold, facilitator of the Montana School Safety Advisory Committee.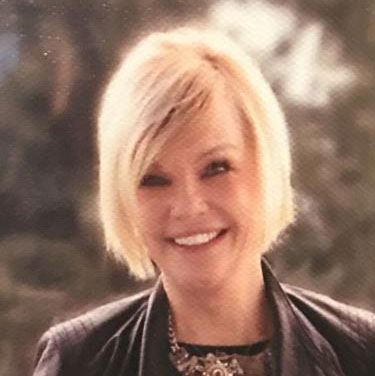 Principal of Margaret Leary Elementary in 1994, lead the school back to health after the school shooting, board member of the Jeremy Bullock Memorial Trust and Charities Through Jeremy since 1994, Superintendent, Homeland Security, National Speaker on School Safety, Administrative Leadership Coach and Mentor.
Holly Mook is the MT SOARS-Project AWARE Grants Manager and the Title IV A Student Supports and Academic Enrichment Program Manager with the MT Office of Public Instruction. Holly has dedicated most of her career to working with youth and their families. She facilitated an Adolescent Intensive Outpatient Substance Use Treatment program for a community provider in Helena, worked as a Project Success Counselor for the Helena School District, and as a Medicaid Waiver Program Manager. In August of 2016, Holly transitioned to her current role with the Montana Office of Public Instruction as the State Coordinator for MT SOARS, a systems-change, collaborative, and community-based effort in partnership with the Browning, Butte, and Kalispell school districts. The initiative was made possible by the five-year Project AWARE funding through the Substance Abuse and Mental Health Services Administration (SAMHSA). In September of 2018, Holly additionally became the Title IV A SSAE Program Manager and helps schools to run programs under the following three categories; Safe and Healthy Students, Well-Rounded Education, and Effective Use of Technology. Under the State of MT's Every Student Succeeds Act (ESSA) plan, Holly is focusing on legislatively mandated priorities for MT schools, including bullying prevention, suicide prevention, school emergency planning, and sex trafficking prevention.
Randy Middlebrook currently serves as the U.S. Department of Homeland Security's Protective Security Advisor (PSA) for Infrastructure Protection in Federal Region VIII's Montana district; which covers the entire state. Mr. Middlebrook supports homeland security efforts serving as a federal liaison and advisor to the Governor's Homeland Security Advisor on infrastructure protection matters. He contributes to the development of the national risk picture by assisting with the identification, assessment, monitoring, and minimizing of risk to critical assets at the local level. As a PSA, Mr. Middlebrook facilitates, coordinates, and performs vulnerability assessments for local critical infrastructures and assets, and acts as a physical and technical security advisor to Federal, state, and local law enforcement agencies. Randy is also a Certified Protection Professional (CPP) with the American Society for Industrial Security (ASIS).
Prior to becoming a PSA, Mr. Middlebrook served as the Critical Infrastructure Protection Program Manager with the Montana Department of Justice in the Montana Analysis and Technical Information Center, at which time he also served, and still is, as a member of the Montana Joint Terrorism Task Force (JTTF). Prior to this position, Mr. Middlebrook worked with the Montana Disaster and Emergency Services Division as a Critical Infrastructure Field Technician which entailed identifying infrastructure and key assets throughout the state, implementing the Buffer Zone Protection Program, and working with state and local law enforcement agencies and first responders to heighten awareness of infrastructure protection.
Before working for the state and federal governments, Mr. Middlebrook served in the US Air Force for 21 years of active duty service. Some of the highlights of his Air Force career include a campaign deployment to Prince Sultan Air Base, Riyadh, Saudi Arabia, where he assisted with aerial imagery intelligence analysis while assigned to the Expeditionary Communications Squadron, and he was also instrumental in establishing the first Geospatial Management Office in Air Force Space Command while assigned to Malmstrom Air Force Base in Great Falls, Montana.
Randy lives with his wife, Melanie, in Helena, Montana, and has lived in Montana since 1994.
George "Jack" Copps has served our children as an educator since the 1960's; experiencing and leading the changes necessary for quality education in the State of Montana. Jack has been a teacher, principal, superintendent, and adjunct professor. He has always found the toughest of challenges and taken them on with unwavering dedication and energy. As Jeremy's grandfather, school safety has been an important priority of Jack's. His most recent assignment as Helena Superintendent of Schools resulted in the construction of three new state-of-the-art elementary schools in a community that has not previously built a new school since the 1970's.
Melissa Brymer Ph.D., Psy.D.
Dr. Melissa Brymer is the Director of Terrorism and Disaster Programs of the UCLA/Duke University National Center for Child Traumatic Stress and its National Child Traumatic Stress Network. In this capacity, Dr. Brymer has been involved with the development of acute interventions, assessment, and educational materials in the area of terrorism, disasters, and school crises. She is the lead author of NCTSN/NCPTSD Psychological First Aid for Schools and Skills for Psychological Recovery and has served as a consultant for many Federal, state, and local agencies across the country and internationally after disasters, terrorism, school shootings, and other mass violence tragedies. Dr. Brymer is the lead advisor to the Newtown Public Schools Recovery Program, and is the PI for an NIJ research project examining the short and long-term impact of 12 different school shooting and mass violence incidence.Dr. Brymer is a key partner with the MUSC National Mass Violence Resource Center. She is a consultant for the US Department of Education and a subject matter expert for the Disaster Mental Health Subcommittee of the National Bio-Defense Science Board, the Office of the Assistant Secretary for Preparedness and Response (DHHS/ASPR), and for Substance Abuse Mental Health Services Administration (SAMHSA).
Jim O'Neill is the Curriculum Director, School Safety Team Coordinator, and MT SOARS Project Director with the Butte Public School District. Jim started his career in education as a classroom teacher for 7 years, then as a building administrator for 12 years, and now has been in his current role for 7 years; with 26 years in education. Jim and his Butte School District Safety Team have developed a comprehensive Emergency Operations Plan that is for ALL school hazards that is trauma-informed and restorative in practice. The Butte School District focuses on prevention, preparedness, response, and recovery to make our schools safe and healthy for all.
Amy Foster Wolferman, M.Ed., serves as Assistant Director of the Institute for Educational Research and Service (IERS). She provides technical assistance to educators, families, and community members in school safety issues including Positive Behavioral Interventions and Supports, school safety assessment, bullying prevention, suicide prevention, trauma, secondary traumatic stress, self-care and topics in the field of early childhood. She has a background in teaching, early childhood education, special education, and working with teenaged youth in the outdoors.
Laura St. John is the Student Advocacy Coordinator for the Bozeman, MT School District. Laura St. John has worked with struggling kids for over 13 years in this role. Additionally, Laura oversaw the SAFE-TI, which stands for School and Family Engagement – Trauma Informed, grant from the National Institute of Justice.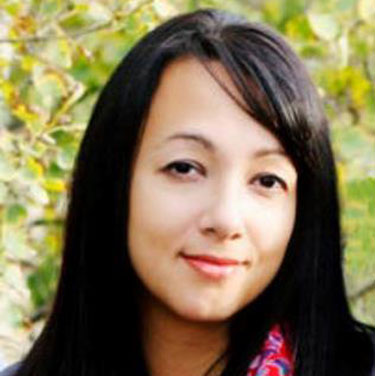 Tina joined the ChildWise team in 2015, bringing with her over eight years of working in the nonprofit world. Before joining ChildWise she worked at Grandstreet Theatre as the Development Director in Helena, MT. Prior to Grandstreet Theatre, Tina spent seven years at Montana Health Research and Education Foundation as the Hospital Emergency Preparedness Coordinator. Tina attended the University of Montana and received two degrees, a Bachelor of Arts in Human Biological Sciences and a Bachelor of Science in Business Administration with an emphasis in Management. She then proceeded to earn a Masters of Health Administration at Montana State University in Billings, Montana. Tina coordinates and manages the Elevate Montana Affiliate movement in communities throughout Montana. Tina and her family moved to Helena in 2002. She loves traveling all over Montana and occasionally competing in triathlons and various bike races.
Karl Rosston is the Suicide Prevention Coordinator for the Montana Department of Public Health and Human Services. He provides evidenced-based programs to all Montana secondary schools, implements the State Suicide Prevention Plan, supports the Montana Suicide Prevention Lifeline, implements firearm safety programs and statewide media campaigns, provides suicide prevention trainings, and coordinates suicide prevention efforts around the state. Karl is adjunct faculty at the Montana Law Enforcement Academy and a nationally certified trainer in QPR and Mental Health First Aid. Previously, Karl was the Director of Social Services at Shodair Children's Hospital in Helena. Before returning to Montana, he was on the faculty of the University of Colorado, School of Medicine, and a clinical consultant with the Colorado Division of Youth Corrections. He is a licensed clinical social worker who maintains a small private practice in Helena. He received his Master's in Social Work from the University of Denver and his Bachelor's in Psychology from the University of Montana.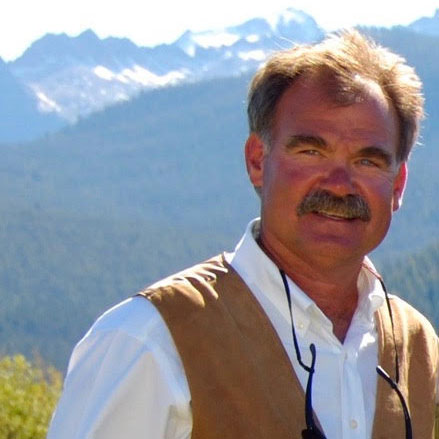 Served students and families in Washington State for 36 years as a teacher, school administrator and Principal. He served as School and District Leadership Coach working in school improvement. Much of his work was developing strategic plans rooted in creating healthy and safe school communities with strong social and emotional systems in place. A critical piece of this work is to develop authentic partnerships with all stake holders and nurture equitable practices and courageous leadership.
Kevin Heide joined the Helena School district in 2014 as the Senior Information Systems Manager and brings over 20 years of Information Technology experience to the district from a variety of large enterprise environment including the State of Montana, Blue Cross, Blue Shield
of Montana, multiple hospital facilities and both UM and MSU. This experience, in conjunction with Incident Command System (ICS) training with FEMA, providing volunteer services for Disaster and Emergency Services, Search and Rescue and other groups.; helps bridge the
disparate gap between K-12 Technology and Safety and Security.
Working closely with Helena Schools facility Department, Kevin has been instrumental in the design and implementation of Safety and Security initiatives for all K-8 grade buildings including 3 new schools scheduled to open this Fall. These areas of expertise cover Unified Communications and physical security including cameras and door security access control.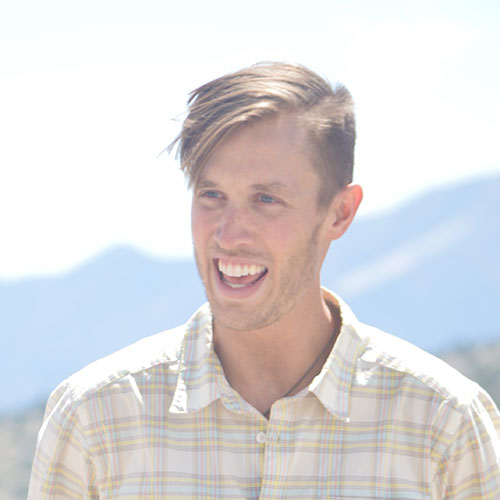 Robin Hill is the new Executive Director at Big Sky Youth Empowerment in Bozeman, Montana. In his new role, Robin seeks to provide opportunities for local young people to experience success through group mentorship and outdoor adventures. Prior to this position, Robin taught and led alternative education programs around the world and completed a Masters degree in Education Leadership from Stanford University. Robin is a passionate educator and leader who cares about issues related to equity, inclusion, equal opportunity, innovative learning.