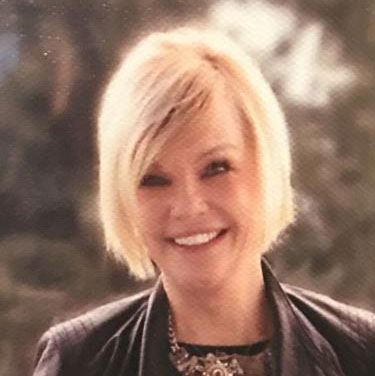 Principal of Margaret Leary Elementary in 1994, lead the school back to health after the school shooting, board member of the Jeremy Bullock Memorial Trust and Charities Through Jeremy since 1994, Superintendent, Homeland Security, National Speaker on School Safety, Administrative Leadership Coach and Mentor.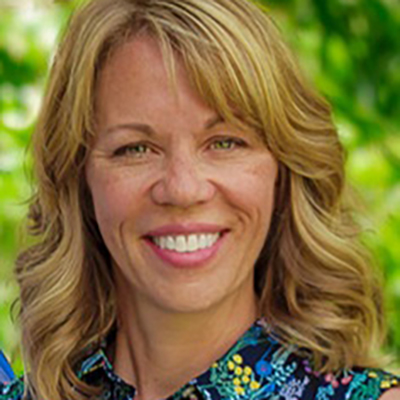 Holly Mook is the Coordinated School Health Unit Director within the Health Enhancement and Safety Division of the MT Office of Public Instruction.  Holly has dedicated most of her career to working with youth and their families.  She facilitated an Adolescent Intensive Outpatient Substance Use Treatment program for a community provider in Helena, worked as a Project Success Counselor for the Helena School District, and as a Medicaid Waiver Program Manager.  In August of 2016, Holly transitioned to her current role with the Montana Office of Public Instruction as the State Coordinator for MT SOARS, a systems-change, collaborative, and community-based effort in partnership with the Browning, Butte, and Kalispell school districts. As the Coordinated School Health Unit Director, Holly oversees School Mental Health and Wellness, Child Sexual Abuse and Trafficking, Bullying Prevention, Suicide Prevention, School Safety, Tobacco Free Schools, 21st Nita M. Lowery Afterschool Programming, the Youth Risk Behavior Survey/School Health profiles, as well as other health promotion efforts.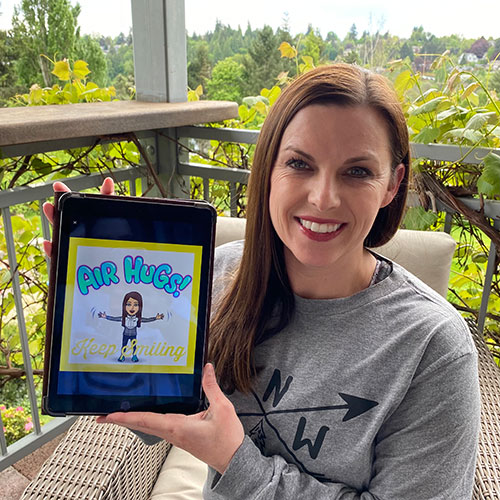 Ericha is a Digital Learning Coach in Vancouver Public Schools (Vancouver, WA) who works with administrators, teachers, and students to transform teaching and learning by combining best practices with impactful use of technology. The focus of her work is to ensure technology is used as a purposeful tool for learning and amplifies communication, collaboration, critical thinking, and creativity. Ericha has a BA in Elementary Education from the University of Montana, Masters of Educational Technology from City University, and library endorsement from Portland State University. She has been teaching for 21 years with experience as an elementary classroom teacher, teacher librarian, and instructional coach. Ericha has presented at several EdTech Conferences addressing technology integration and digital safety including International Society for Technology in Education, Northwest Council For Computer Education, IntegratED, and CUE California.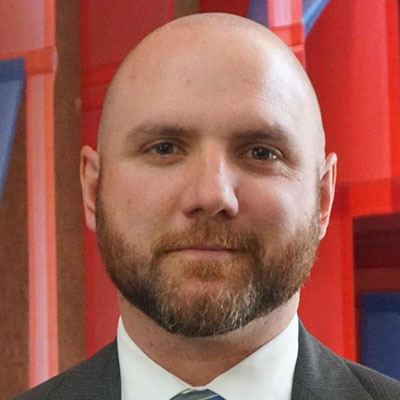 Andrew Yedinak is a Supervisory Agent in Charge with the Montana Department of Justice, Division of Criminal Investigations. Yedinak oversees the Human Trafficking Task Force for DCI as well as the Computer Forensic Unit and the Sexual and Violent Offender Registry Unit. Yedinak started with DCI in 2017 after moving from the State of Illinois where he worked in Law Enforcement since 2004. Throughout his career, Yedinak has done an array of police work to include Patrol, SWAT Operator, Major Case investigator, and spent the vast majority of his career doing undercover narcotics work for nearly 10 years. Yedinak now focuses on Human Trafficking investigations at both the State and Federal level and seeks to bring closure and healing to victims in this terrible life of modern-day slavery.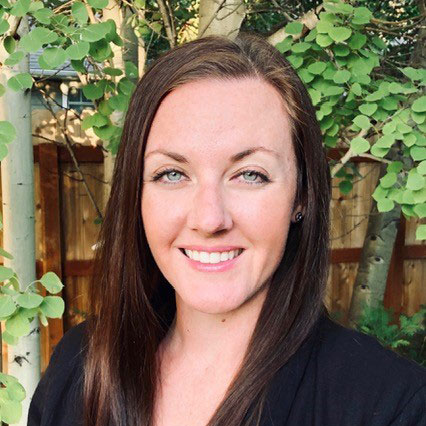 Michele Henson currently serves as the School Safety Program Manager at the Montana Office of Public Instruction. Raised in Corvallis, Montana, Michele graduated with a bachelor's degree in Community Health from Montana State University and a Master's degree in Public Health from the University of Arizona. Michele has worked in the field of health promotion since 2011 and is passionate about supporting local, strength-based solutions to help schools and communities reach their safety and wellness goals.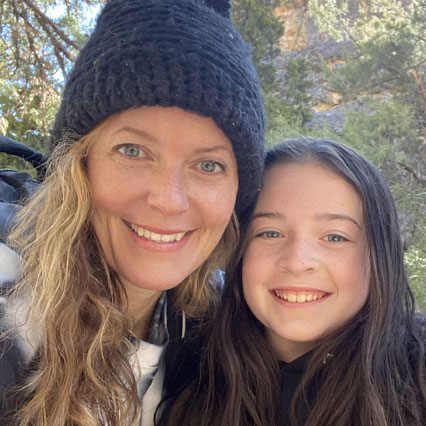 Sara Cole is the Director of Special Services for the Kalispell Public Schools in Kalispell, Montana. She has served as an educator, administrator and professional learning facilitator for the past 19 years. Sara actively collaborates, coaches and supports the implementation of multiple district initiatives, with a focus of ensuring psychological safety, equity and student academic and social and emotional growth. She is an IIRP certified Restorative Practices trainer, sits on the Center for Restorative Youth Justice (CRYJ) Board, and is passionate about integrating social-emotional and resiliency practices into all aspects of education. Sara received a B.A. in History and Special Education from the University of Colorado, Colorado Springs and a M.Ed. from Cleveland State University in the area of Organizational Leadership. She has three beautiful children and is grateful for the opportunity to live, learn and work in such an amazing community.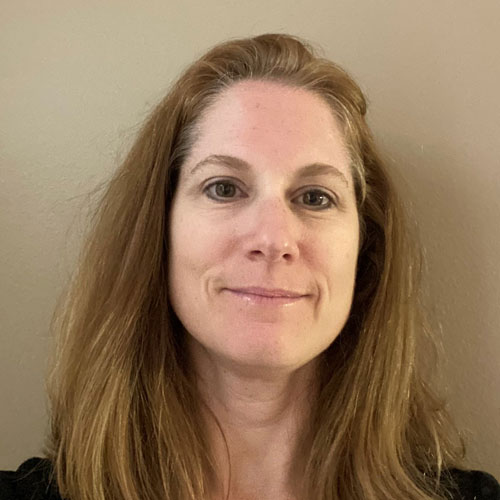 Nancy Berg serves as Assistant Director at the University of Montana Safe School Center. In this role, Ms. Berg is involved in overseeing all fiscal management of grant and non-grant accounts in accordance with Federal, State and University guidelines.
Ms. Berg is a certified master trainer in the Applied Suicide Intervention Skills Training (ASIST) and Suicide Alertness for Everyone (safeTALK) suicide prevention protocols.
Made possible through the Bureau of Justice Assistance STOP Violence Technology and Threat Assessment Solutions for Safer Schools Program grant, the Montana Safe Schools Center is working closely with the Department of Counseling in providing a Tele-Mental Health Clinic. This clinic operated a pilot site in Fall 2020 and Spring 2021, with the mission of providing high-quality tele-mental health services to children in Montana's rural communities. The Clinic is able to meet students' diverse needs through mental health tele-counseling and school tele-counseling to give students mental, social, emotional, and academic support. Ms. Berg has been serving as Case Coordinator for the Tele-Mental Health Clinic in linking students to Counselors-in-Training and helping with coordinated care.
Ms. Berg has a prior professional work history in domestic violence prevention and victim assistance and in this manner worked on the Montana Board of Crime Control funded Montana Victim Advocate Academy grant. Ms. Berg directed and coordinated the annual Academy, which included a five-day training event for victim advocates across Montana.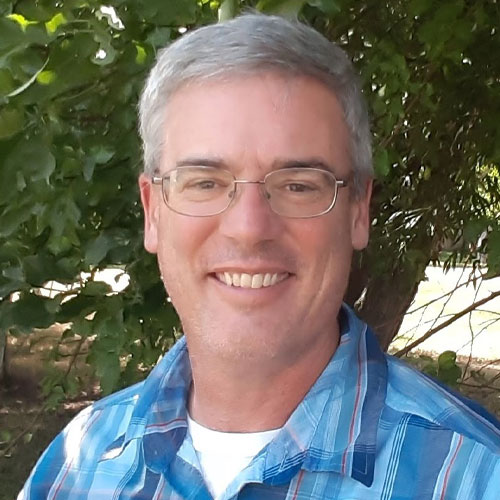 Todd Wester is Director of Curriculum, Federal Programs, MTSS, and School-Based Mental Health at Livingston, MT, Public Schools. Over his lifetime he has made his living as a fishing outfitter, commercial fly-tier, woodworker, and author. He is past president of the Livingston Baseball Association and the Fishing Outfitters Association of Montana. He is a native of Billings, MT, and attended Stanford University (B.A. Philosophy) and Montana State University (B.A. Elementary Education, M.Ed. Educational Leadership). He enjoys fishing, hunting, gardening, old pickup restoration, cooking, sports, and music. His group, Benson's Landing String Band, performs at fundraisers and benefits. He has three children.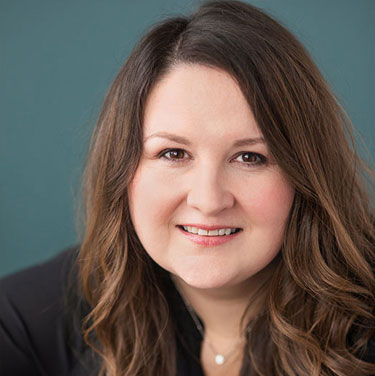 Born and raised in Butte, Montana, Megan Morris graduated from Butte High School in 1997. She graduated from the University of Montana in 2001 with a Bachelor of Science in Business Administration. After working for the Montana Secretary of State's Office as well as the Montana Department of Commerce, Megan attended the University of Montana School of Law. Megan received her juris doctor with high honors from the University of Montana in 2005.
In 2008, Megan returned to Missoula to join Kaleva Law Office where she serves as counsel for school districts in all areas of school law. She regularly advises school districts in the areas of student rights and discipline, special education and federal programs, employment law and employee misconduct, contract preparation and negotiations, procurement, and construction. She is a member of the Montana State Bar and the Council of School Attorneys. Megan has given numerous presentations in the areas of employment law and school law. Megan has been named a Mountain States Rising Star by Super Lawyers in the area of School and Education in 2014, 2018, and 2019.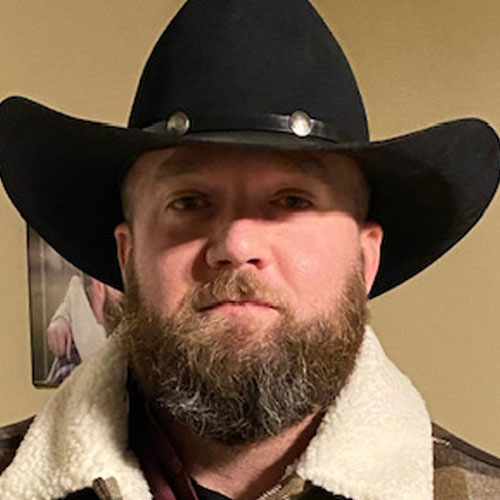 Jeff McDonald is a School Safety Specialist for the Montana Safe School Center at the University of Montana. Jeff is a US Marine combat veteran and former Police Officer with 12 years of Law Enforcement experience. He has specialized training as Field Training Officer, marksmanship instructor, Master Breacher, SWAT, and active shooter/ armed intruder response instructor. He has also been certified by the Department of Homeland Security as a Master Trainer in Threat Assessment.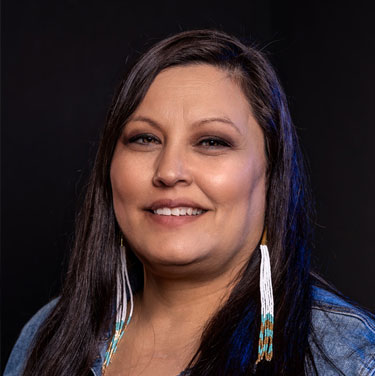 Lona Running Wolf is Blackfeet and Haida and was born and raised in Browning Montana on the Blackfeet reservation, she is an enrolled member of the Haida Tribe. She has served in many capacities in education including a certified K-8 teacher, math & literacy interventionist, instructional coach, curriculum development, university adjunct professor, and as an Instructional leader for OPI. Lona is passionate about helping American Indian students to tap into their ancestral roots to develop a strong sense of pride that she believes is the key to increase student achievement. She is also committed to advocating for equitable education amongst American Indian students. Lona has an Elementary Education A.A. from Blackfeet Community College, a B.A. in Elementary Education from Salish Kootenai College, and an M.Ed. in Curriculum & Instruction- Triple Literacy from the University of Texas.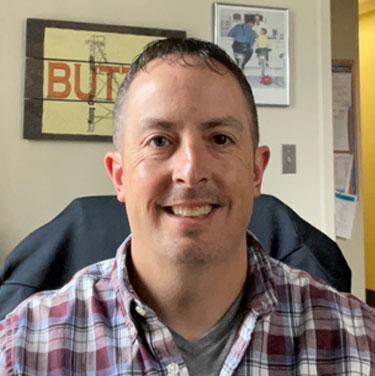 Detective Sergeant Jeff Williams
Detective Sergeant Jeff Williams has been with the Butte-Silver Bow Law Enforcement Department for 25 and a half years. He has been a detective with the department for the past four and a half. He is assigned to the Internet Crimes Against Children Task Force and is also a hostage negotiator.
Detective Williams was born and raised in Butte and has a Bachelor's degree in criminal justice administration. Prior to becoming a detective, he spent 16 years on the SWAT Team and was a crisis intervention team (CIT) coordinator. When in the patrol division he was a field training officer (FTO) and FTO coordinator.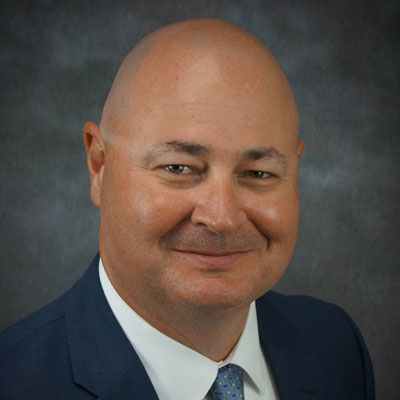 Mike Chavers holds a master's degree in counseling from Olivet Nazarene University in Bourbonnais, Ill., and a bachelor's degree in communications from the Moody Bible Institute in Chicago. He is a fellow at Georgetown University's Center for Juvenile Justice Reform. He has worked at Indian Oaks Academy, Nexus, in Manteno, Ill., for 22 years. Most recently serving as Chief Executive Officer for Yellowstone Boys and Girls Ranch for the last 5 years.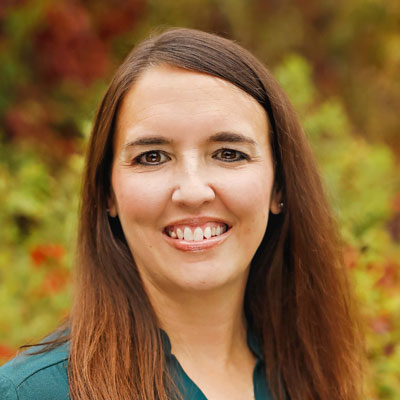 Kim Chouinard holds a master's degree in education and a bachelor's degree in psychology from Montana State University – Billings, MT. She serves on the MSU-B Alumni board, Grace Montessori Academy board, and currently is the chair of the Comprehensive School and Community Treatment (CSCT) coalition which is comprised of several mental health centers across the state of Montana. Kim is the Executive Director of Community Based Services for the Yellowstone Boys and Girls Ranch for the past 5 years and has worked for YBGR for 17 years.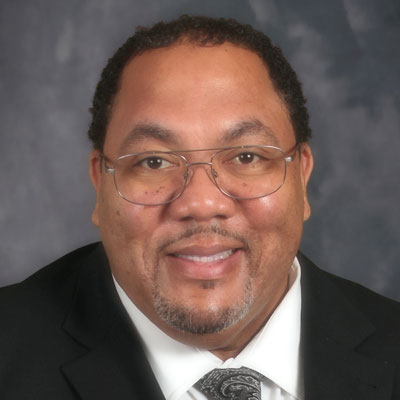 JP Williams has been one of Montana's most dynamic transformational administrators in the state since returning to his home state in 2018. JP has been in school leadership for 10 years and is in his 17 th year as a professional educator.
Currently, JP serves as the Principal of Butte Central High School in Butte, Montana. His focus has been on developing the Public/Private educational partnership at the state level with OPI and the Governor's office. He has been responsible for developing one of Montana's premier high school Dual College Enrollment programs in partnership with the MUS system offering a full Associate' Degree program at the high school level. JP also served as the Chairman for the Office of Public Instruction Special Education Advisory Committee in the 2020-2021 school year. JP continues to serve as a member of the OPI Montana School Safety Advisory Committee. Another endeavor of JP's has been serving as the Chairman of the Carroll College Equity and Diversity Committee, which focuses on ensuring equitable partnerships at the college and university level across the state of Montana.
Prior to service in Montana JP worked in Las Vegas, Nevada for Clark County School District. Serving as a teacher in the Indian Education Program and Special Education Department. JP was also a liaison for the CCSD Department of Equity and Diversity. JP holds master's degrees in Special Education (UNLV 08') and School Administration (NSU 15'). JP is currently preparing his thesis in School Leadership to receive a Doctoral of Educational Leadership in the spring of 2022 from MSU – Bozeman.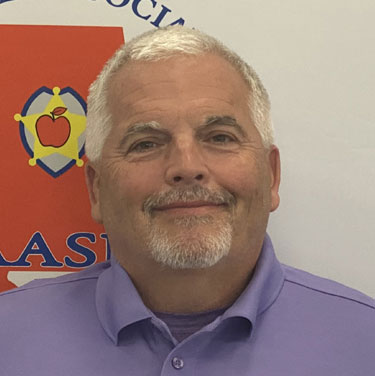 Dale Stripling holds a Doctorate Degree in Educational Administration from the University of Alabama, a bachelor's Degree in Secondary Language Arts from UAB, a master's in Educational Administration from UAB, and an Educational Specialist Degree from The University of Montevallo. Dale has served as a teacher, coach, assistant principal, principal in schools that range from urban to rural. He has worked as a Student Services Supervisor for the Jefferson County Board of Education in Birmingham, Alabama. He is currently a Safe School Regional Administrator for The Alabama State Department of Education.
Dr. Stripling is a member of the Alabama Department of Education's Central Office Task Force on School Safety and regularly assists in regional safety trainings throughout the state. He has served as a judge on the Alabama Attorney General's Blue-Ribbon Council for safe schools. He is a certified trainer in the Colorado Threat Assessment protocol. He is currently training as an Adolescent Mental Health First Aid Trainer. Dale has been affiliated with The Alabama Association of School Resource Officers since 2003. He has served as a district education representative and currently serves as the Executive Education Advisor.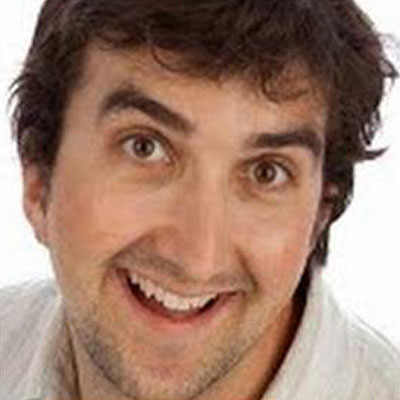 Ryder Delaloye is the Director of Curriculum, Assessment, and Professional Development at Whitefish School District. He holds a broad academic background with degrees in economics, history/secondary education, public policy, geography and curriculum & instruction. His teaching experience also demonstrates breadth, having taught 2nd grade through graduate level courses in public and private schools in both international and domestic settings. His passion areas focus on social emotional learning, sustainability education, school leadership, and school transformation. He is guided daily by the desire to be a good father and husband, to serve his school and extended community, and to ensure ongoing self reflection to achieve personal growth.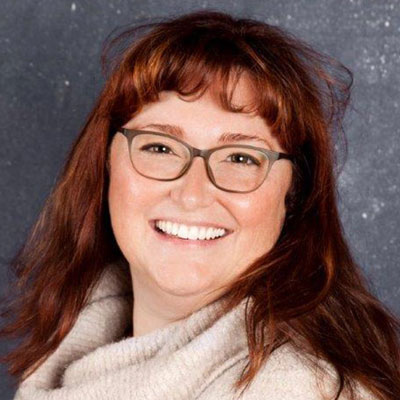 Dr. Serena Brewer has been a medical provider at SWMTCHC for more than a decade. She earned her Bachelor of Science degree in Sociology at the Willamette University in Oregon and earned her Doctor of Osteopathic Medicine at Kirksville College of Osteopathic Medicine, Kirksville, Missouri in 2005. Serena completed her internship and residency in Santa Rosa, California, in 2008 before coming to Butte. Serena specializes in family, adolescent and women's health. Her passion is teaching the next generation of medical providers and you will often find her visiting patients with her students. She is a Clinical Associate Professor in the Department of Family Medicine at the Univ of Washington school of Medicine. Serena received the University of Washington School of Medicine's 2018 WRITE Excellence in Teaching Award for Montana and the Society of Teachers of Family Medicine Master Preceptor award in 2020. Outside of medicine, Dr. Brewer enjoys spending time at her cabin, cooking and traveling.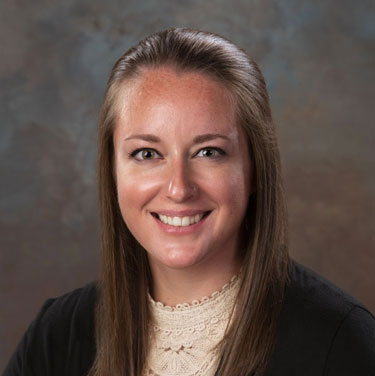 Jenna Eisenhart, LPC, PCLC is a Lead Clinical Primary Therapist serving the Jack Casey Therapeutic Group Home and the Day Treatment Program. She joined the Shodair Team in February 2018. Jenna earned her Bachelor of Science degree in Psychology from James Madison University in Harrisonburg, Virginia, and her Master's degree in Community Counseling from the American School of Professional Psychology at Argosy University in Schaumburg, Illinois.
While in undergraduate studies in Virginia, Jenna volunteered at the Alvin V. Baird Attention and Learning Disabilities Center working with youth struggling academically. She also volunteered at a substance abuse detox center at Western State Hospital that provided therapy, medical detox, case management, and housing and vocational support to adults experiencing addiction.
In Illinois, Jenna was a therapy intern at Resurrection Behavioral Health in the Adolescent Addictions Intensive Outpatient Program, providing individual, family, and group therapy. She worked at Timberline Knolls, a residential treatment center serving women and female adolescents struggling with trauma, eating disorders, anxiety, depression, bipolar disorder, self-harm, or borderline personality disorder. Jenna also worked for Little Friends, Inc., at an alternative High School for students with Autism Spectrum Disorder.
After graduating with her Master's degree, Jenna moved to Colorado and worked at the Tennyson Center for Children. She assisted in the creation and development of several key programs, such as the Special Services Sub-Acute Unit, an animal assisted therapy program, and the ASPEN program- a day treatment program for students on the Autism Spectrum that could not be safely served in a public school setting. Jenna was a residential and day treatment clinician and also participated in the Supervisory Development Group as a clinical supervisor and masters and undergrad level intern supervisor. She provided individual and group supervision for both groups, as well as mentored new therapists in the field.
Jenna's areas of interest include play therapy, milieu and experiential therapy, TF-CBT, program development, therapeutic education, mental health consultation in schools, early intervention, autism spectrum disorder, and working with youth experiencing complex trauma. In her spare time, she loves her playing with her two rescue dogs, camping, hiking, kayaking, and traveling.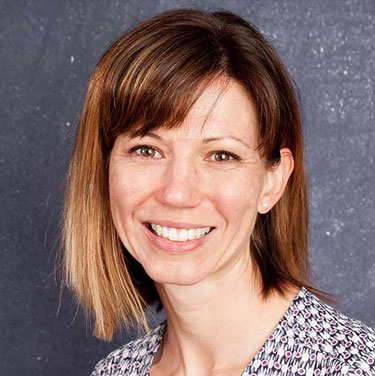 Jamie VanderLinden is the Director of Behavioral Health and the Child Evaluation Center at Southwest Montana Community Health Center. She is dually licensed as a Clinical Social Worker and Addiction Counselor. Jamie has 16 years of experience in social work in various roles including child protective services, child forensic interviewer, and behavioral health therapist. Jamie is a member of the Multi-Disciplinary Team (MDT) for Silver Bow, Deer Lodge, and Beaverhead Counties. She completed her Bachelor of Science in Sociology and Consumer and Community Studies at the University of Utah, graduating with honors in 2005 and later earned her master's in social work from Walla Walla University in Missoula, Montana also with honors. Jamie has experience and knowledge in cognitive behavioral therapy, dialectical behavioral therapy, acceptance and commitment therapy, problem solving therapy, solution focused therapy, motivational interviewing, forensic interviewing, and SBIRT. Jamie works with patients experiencing depression, anxiety, chronic pain, trauma, grief, substance use, and situational stressors. Jamie provides direct care to both youth and adult patients using brief, solution-focused therapies, and she works collaboratively with law enforcement, county attorneys, and other community professionals.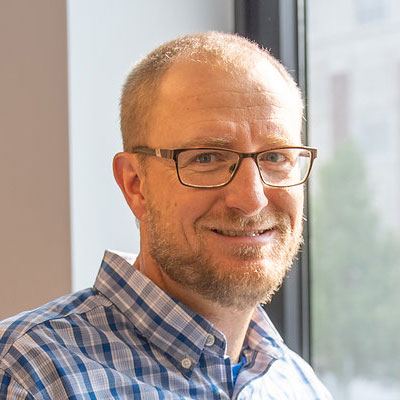 As a principal and director at SMA Architecture + Design, P.C., Klint's twenty-three year career has been focused on educational planning and delivery, every step of the way from educational specifications, to the resulting elementary, middle school, high school and athletic facility design. Klint's experience and passion for educational design, 21st century learning environments, and school safety and security, is an integral part of the successful delivery of school projects that achieve the District's programmatic needs, budget and schedule objectives. Klint has worked with the Butte School District, East Helena School District, Helena School District, Jefferson High School and Corvallis School District on their recent school planning projects.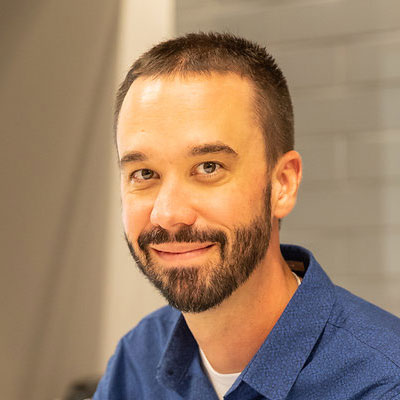 As a principal & managing partner in SMA Architecture + Design, P.C., Jason is involved with all projects and business matters in the practice. He has been principal-in-charge of a multitude of projects including large and small scale corporate office buildings, educational facilities, historic preservation, health care and medical facilities. Jason's recent educational experience includes Butte School District's K-8 Safety and Security Upgrades, the renovation and addition to Butte's East Middle School, Kennedy Elementary, East Helena High School, and Jefferson High School. Jason's understanding of educational planning, bond campaign, and school design offers leadership towards implementing successful educational projects that serve the long-term needs of Montana's communities.