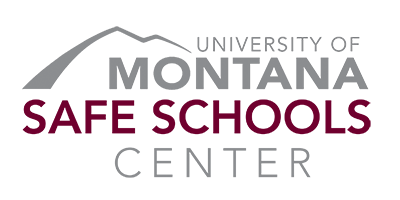 Montana Safe Schools Center (MSSC)
The Jeremy Bullock Memorial Trust and the Montana Safe Schools Center are partnering together for this year's 2022 Safe Schools Summit to continue the mission of improving school safety by ensuring all children have a positive and safe learning environment in which to thrive. The work of the Montana Safe Schools Center directly aligns with the mission and vision of the Summit to provide relevant professional development to K-12 schools in Montana. By doing this, we aim to meet the needs of those that teach, support, protect, counsel and inspire our youth today. The Jeremy Bullock Safe Schools Summit provides a collaborative, supportive, and engaging Summit experience that focuses on school safety topics that are relevant to current school needs. Developing a community of practice highlights the importance of the Summit as a gathering space to learn together and work towards creating a community of safety.
The University of Montana's Safe Schools Center was endorsed by the Superintendent of Montana's Office Public Instruction in 2005, and approved by the Montana University System Board of Regents in 2006. Our organization has been working on numerous school safety grants and initiatives since 1999. Our current director Dr. Emily Sallee is an Assistant Professor in the Department of Counseling.
The Montana Safe Schools Center's (MSSC) mission is to provide outreach regarding school safety; all-hazards management; suicide; bullying; emergency and crisis prevention; mitigation; response and recovery; and internet safety in early childhood programs, P/K-12 and institutes of higher education. We provide training, research and professional development services to schools and communities across Montana and the U.S.

The Dennis and Phyllis Washington Foundation supports a broad spectrum of worthy organizations benefiting at-risk youth, economically and socially disadvantaged individuals and families, and those with special needs.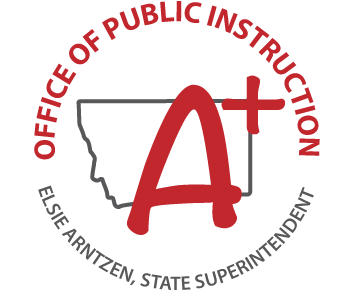 Montana Office of Public Instruction
The Office of Public Instruction is one of Montana's five constitutionally recognized offices headed by a statewide elected official. Every four years, Montanans elect a Superintendent of Public Instruction to manage the OPI. The OPI serves as Montana's state education agency. Montana is a 'local control in education state' so much of the decision-making in education happens in our state's over 400 local school districts by a locally elected board of trustees. The OPI exists to serve students, parents, and local schools.

Mountain Plains MHTTC
The primary focus of the Mountain Plains MHTTC is to provide training, resources, and technical assistance to individuals serving persons with mental health disorders. Particular attention is given to serving providers with limited access to service delivery systems with attention paid to rural and agricultural communities. By providing free, innovative, and accessible learning opportunities on research-based practices in mental health services, we seek to help you better serve your communities, staff, and patients. The Mountain Plains MHTTC serves the states of Colorado, Montana, North Dakota, South Dakota, Utah, and Wyoming.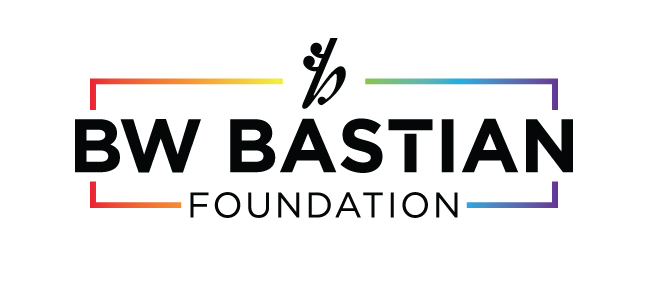 B.W. Bastian Foundation
The B.W. Bastian Foundation was founded in 1997 by tech entrepreneur Bruce Bastian, co-founder of WordPerfect. Bastian's philanthropy has centered on cultural arts and LGBTQ equality. The B.W. Bastian Foundation strives to build community and understanding by supporting local and national institutions. Financial support is directed to the Arts through educational outreach. A strong commitment is placed on programs and organizations that benefit, encourage, and preserve the rights of individuals, promote equality for the LGBTQ+ community and HIV/AIDS programs.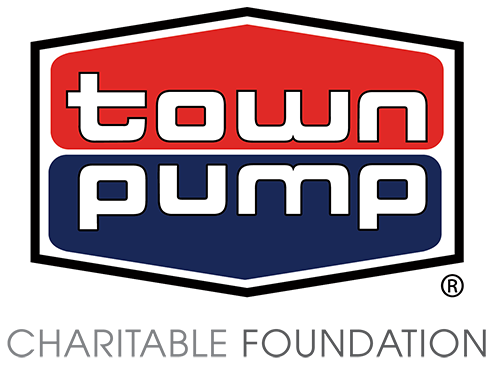 Town Pump Charitable Foundation
The Town Pump Charitable Foundation was established in 1999 with the mission of providing financial support to Montana charitable or governmental organizations with a priority of supporting/meeting basic needs and education for Montana citizens.

Pioneer Technical Services, Inc.
Pioneer Technical Services, Inc. is an employee-owned full-service engineering and environmental services firm. Our corporate office is located in Butte, Montana, with branch offices throughout the northwest.
Pioneer was founded as an environmental science and engineering firm and to this day that work remains our focus. The scope and breadth of our projects dictated that we expand our skills. Today, we are also a premier civil engineering, construction management, land surveying, and materials testing firm dedicated to providing innovative solutions that enable our clients to build and maintain a competitive advantage.
We provide our customers with start-to-finish support so they can confidently address their engineering needs. Our corporate strategy is to complete each project as quickly and efficiently as possible without compromising quality. This strategy results in a large percentage of return business, allowing employees to maintain productivity and minimize marketing-related overhead expenses.
As technology advances and our world changes, we stand ready to solve problems, meet deadlines, and deliver superior performance to all our clients.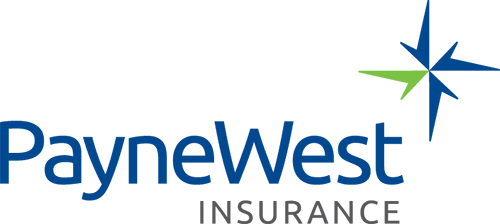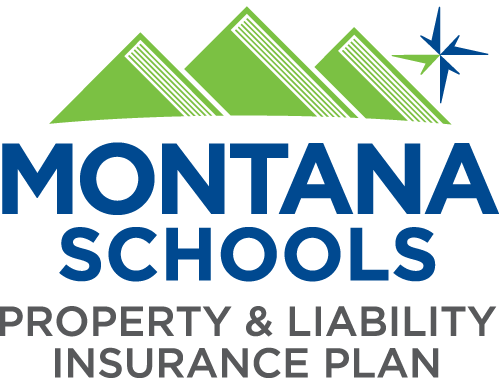 PayneWest Insurance / Montana Schools Property and Liability Insurance Plan
PayneWest Insurance is a full-service insurance carrier focusing on all personal and business insurance products. Focused on our clients, colleagues and communities, PayneWest also manages the Montana Schools Property and Liability Insurance Plan, (MSPLIP). MSPLIP is the largest and longest standing property and liability insurer of Montana schools, commencing operations in 1995. MSPLIP is a leader in the scholastic public entity space and provides insurance and risk management assistance to public school districts throughout Montana.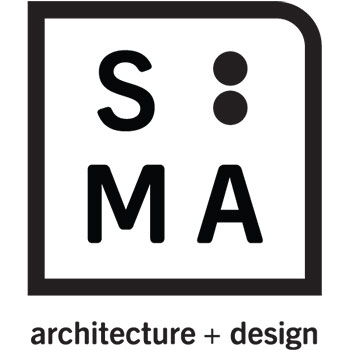 SMA Architects
Architecture, Planning, Interior Design
Since 1981, SMA Architecture + Design has provided architectural services to educational, civic, county, institutional, private and commercial clients throughout the intermountain west. Led by Jason M. Davis, Tim Meldrum, Klint Fisher and Charley Franklin, SMA is committed to providing the best possible project, all while ensuring the process is enjoyable. Over the years, SMA has expanded our capabilities and staff, and now have offices in both Helena and Bozeman. We believe we are in the business of not only designing great buildings, but more importantly, building relationships with our clients.
Our educational portfolio includes all scales of projects from K-12 public education, higher education to early learning centers. Ranging from new construction to renovations and additions, our goal is to first realize the vision of our clients. Moreover, we're committed to planning educational facilities that function far into the future, and are focused on flexibility that accomodates changing pedagogy, technology needs, and enrollment.
By creatively designing functional facilities for the students, teachers, communities and staff, we strive to find a balance between future needs and a feasible budget. Our long-term needs assessment often includes cost- estimating, utilization studies, enrollment projections, programming, and bond campaign support. This process yields a high return for public projects that lead to successful schools for many years to come.
Additionally, SMA is aware of how rapidly 21st century education evolves. To stay at the forefront of educational design philosophies, we are active in professional organizations and reguarly attend conferences surrounding current topics such as safety and security, school design, technology needs and more.
Our firm is rich in experience and has a staff that is balanced from all aspects of architectural and interior design, and construction. We pride ourselves on client satisfaction and work hard to achieve the vision and goals set forth by you: our client.
SMA is an active member of the Association for Learning Environments (A4LE).

Montana Healthcare Foundation
The Montana Healthcare Foundation makes strategic investments to improve the health and well-being of all Montanans. We contribute to a measurably healthier state by supporting access to quality and affordable health services, conducting evidence-driven research and analysis, and addressing the upstream influences on health and illness.
We provide funding and leadership to tackle Montana's most challenging health problems. Like many foundations, we make grants, but our approach goes beyond traditional grantmaking. Through direct and grant programs, we bring creativity, discipline, and strategic expertise to the job of improving Montanans' health.

Montana State Fund
Montana State Fund is the state's largest workers' compensation insurance company, protecting approximately 25,000 businesses, organizations and their workers. In addition to providing injured workers the care they need to return to work, Montana State Fund is committed to making a positive impact on Montana's workplace safety culture. We believe workers deserve a safe and healthy workplace so they can safely return home to their families at the end of each day in the same condition as when they arrived. It is our vision to be an indispensable partner in achieving a safer, healthier and more prosperous Montana.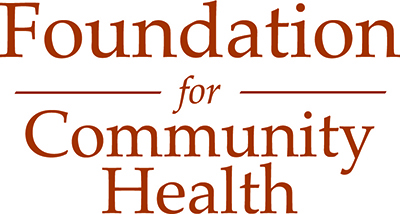 Foundation for Community Health
Foundation for Community Health (FCH) engages western Montanans in health education & support to advance healthy lives through the gifts of donors, partners, and volunteers. Through collaborative, action-based prevention education, grant-making, and outreach, we provide health and safety resources and assistance to improve health outcomes for western Montanans.

STOPit Solutions
STOPit empowers schools, colleges, and universities with comprehensive Safety Programs and Technology, inclusive of Anonymous Reporting and Mental Health Resources, to help create safe, connected, and healthy learning and working cultures by meeting individuals where they're at – on their phones. Today, we serve more than 4 million students and employees across 7,000 campuses and organizations globally. Please visit our virtual booth to learn how we can help you create safer campus communities!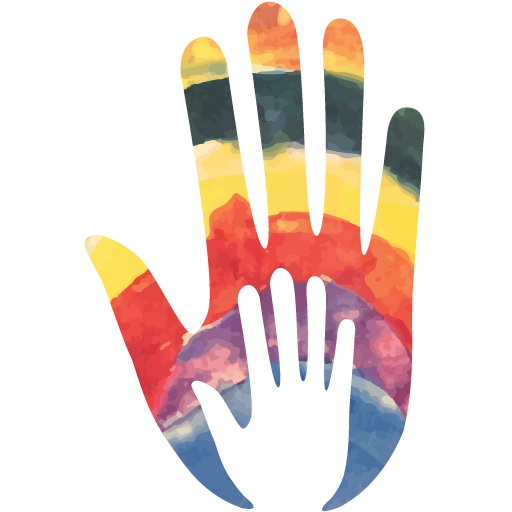 Jeremy Bullock Memorial Trust
The combined Jeremy Bullock Memorial Trust and Charities Through Jeremy were established in memory of Jeremy Bullock in 1994 following his tragic death at Margaret Leary Elementary School in Butte, Montana. Jeremy was the unintended victim of a school shooting on April 12, 1994. The trust and foundation were established initially to construct and maintain a sports complex adjacent to the Margaret Leary school, as well as to provide funding for local organizations in support of student safety – both in memory of Jeremy and to aid students of Montana.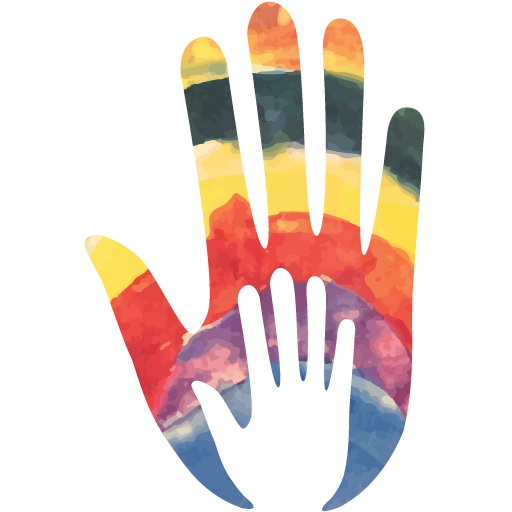 Charities Through Jeremy
The combined Jeremy Bullock Memorial Trust and Charities Through Jeremy were established in memory of Jeremy Bullock in 1994 following his tragic death at Margaret Leary Elementary School in Butte, Montana. Jeremy was the unintended victim of a school shooting on April 12, 1994. The trust and foundation were established initially to construct and maintain a sports complex adjacent to the Margaret Leary school, as well as to provide funding for local organizations in support of student safety – both in memory of Jeremy and to aid students of Montana.